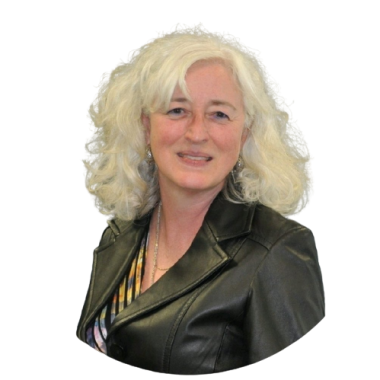 Alexandra is an accomplished and award-winning expert strategist for Economic and Tourism Development with a proven track record of success. Her research, assessment and reporting capability provides a solid foundation for understanding, education, program alignment, vision and finding common ground, including measurable success indicators and opportunity discovery.
She has a demonstrated history of successfully working with businesses, communities, indigenous, various levels of government and various industries including the resource and tourism industry. Proudly serving the Provinces of Alberta and British Columbia.
Alexandra's has vast experience in municipal government, including the involvement in planning and development, zoning, business friendly policy and bylaw improvements, as well as policy and procedure review and development catering to the vitalization of downtowns and business parks and contributed to the development of incentive and tax programs. She also reviews indigenous policies and procedures for efficiencies and leadership success. Furthermore, she led the commercial real estate sales for municipalities and rezoning catering to business and investment attraction. Her practical experience in program development and partnership creation, community and government relations, as well as managing economic development and tourism initiatives has kept her connected to the grassroots and allowed her to remain on top of emerging trends and close to challenges communities and businesses face, coupled with challenges amplified by the pandemic.
Skilled in strategic planning, marketing, communication, international relations, post-secondary; community engagement and partnership building including downtown vitalization, planning and development; business development, including retention, business investment and attraction, real estate and site location finder; retail management, project management, and vast experience in events, indigenous, and industry relations.
Passionate about having a positive impact, the key to her success is collaboration; building and maintaining solid relationships with key contacts and to develop strategies for progress and success.
Business Investment Attraction program; University of Calgary (2019)
Ec.D. Designation, Economic Development Association Canada (2015)
Economic Development Certification; University of Waterloo/ University of Alberta
Group Facilitation Certificate; Municipal Affairs Alberta
Media Training (2007 – 2016 annually)
Masters degree in German literature, under degrees in political science and psychology (marketing focus); Justus-Liebig University Giessen, Germany
Diploma in business and economics; TH College, Germany
Diploma in Retail Management; Germany
2018:
Finalist for the Rural Tourism Awards for regional partnership
Double finalist for the EDA Marketing Awards;
2017:
Finalist for three projects (including community and regional projects) at the
Travel Alberta Alto Marketing Awards
2016:
Instrumental in receiving the following awards for the Town of Okotoks project:
Rural Tourism Champion (renamed to Wynn McLean Tourism Champion Award);
EDA Business Investment and Attraction Award
Alex Metcalfe Award; Business Investment and Attraction Award;
2015:
Awards received for the Town of Okotoks projects:
EDAC National Marketing Award;
Municipality of the Year Southwest Alberta Tourism Association;
2011:
Recipient of the President's Award, presented by Professional Organizers in Canada.
Languages: English and German fluent; French and Spanish functional.